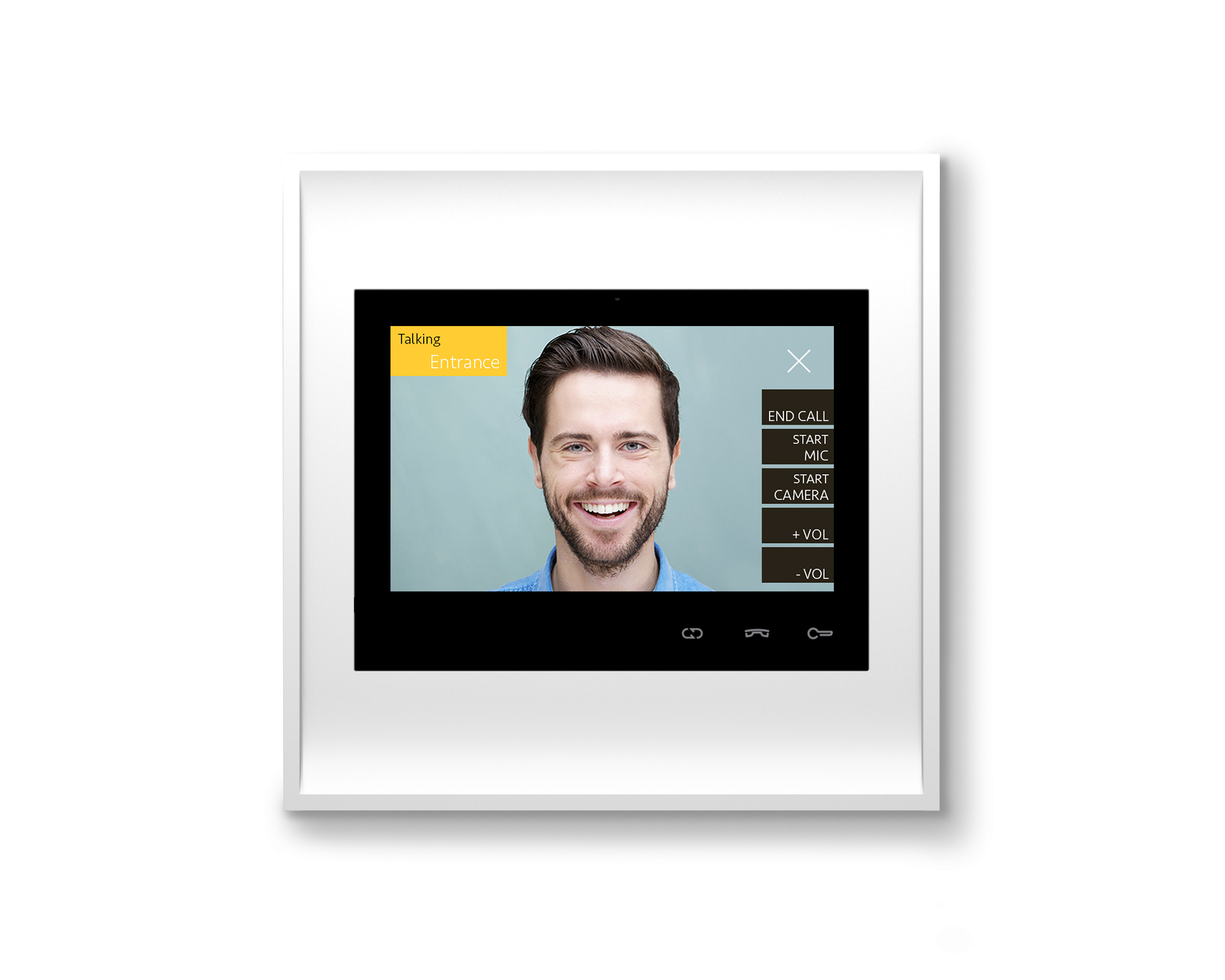 Entryphone with Call Preview
Once connected to doors, gates and entrances, Amroad P5 can be programmed to open door through controlled locks. Before answering a call, Amroad P5 will display a live video feed of the caller. Call preview permits residents to decide if they want to ignore the caller completely without him knowing.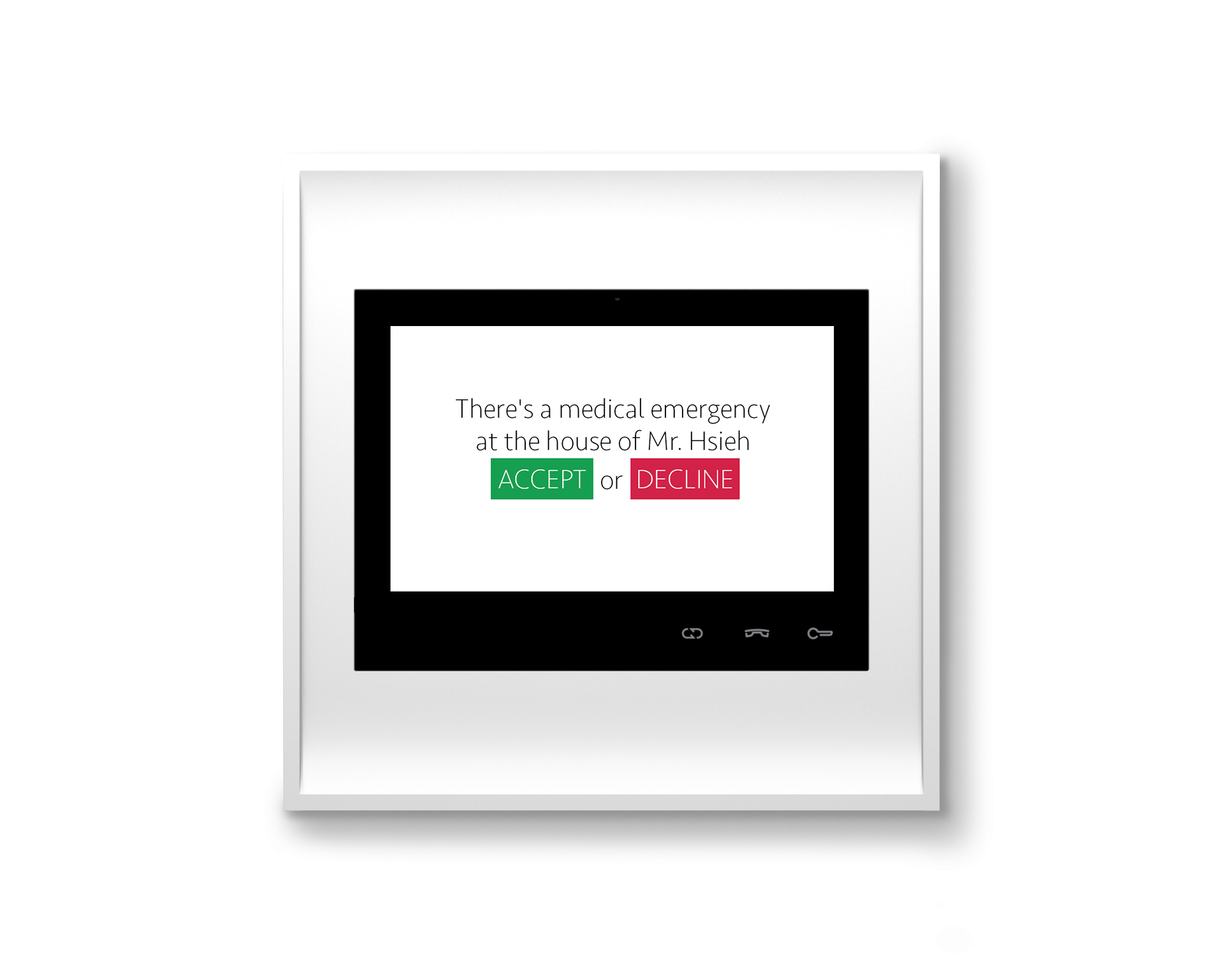 Medical Emergency Alarm
When emergency buttons are pressed, the Medical Emergency Alarm delivers recorded message to user-defined contacts.This approach allows residents to contact only trusted people who hold the keys of their apartment and are aware their medical condition (relatives, neighbors, concierge…).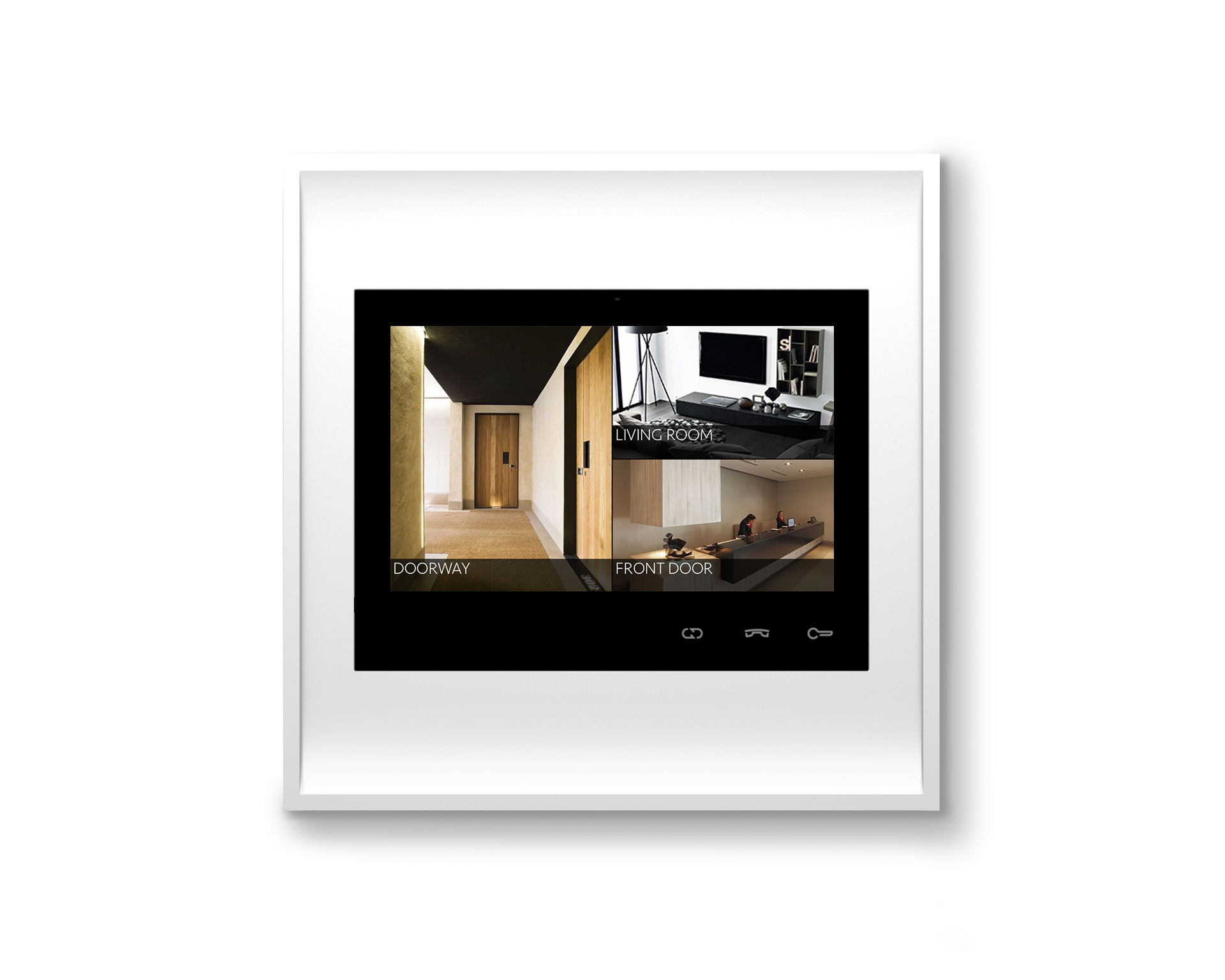 Quick Contact List
Press the Talk Key for a visual list of the most relevant contacts.
This function offers quick visual access to lobby, friends and public places without going through menus and long phonebooks.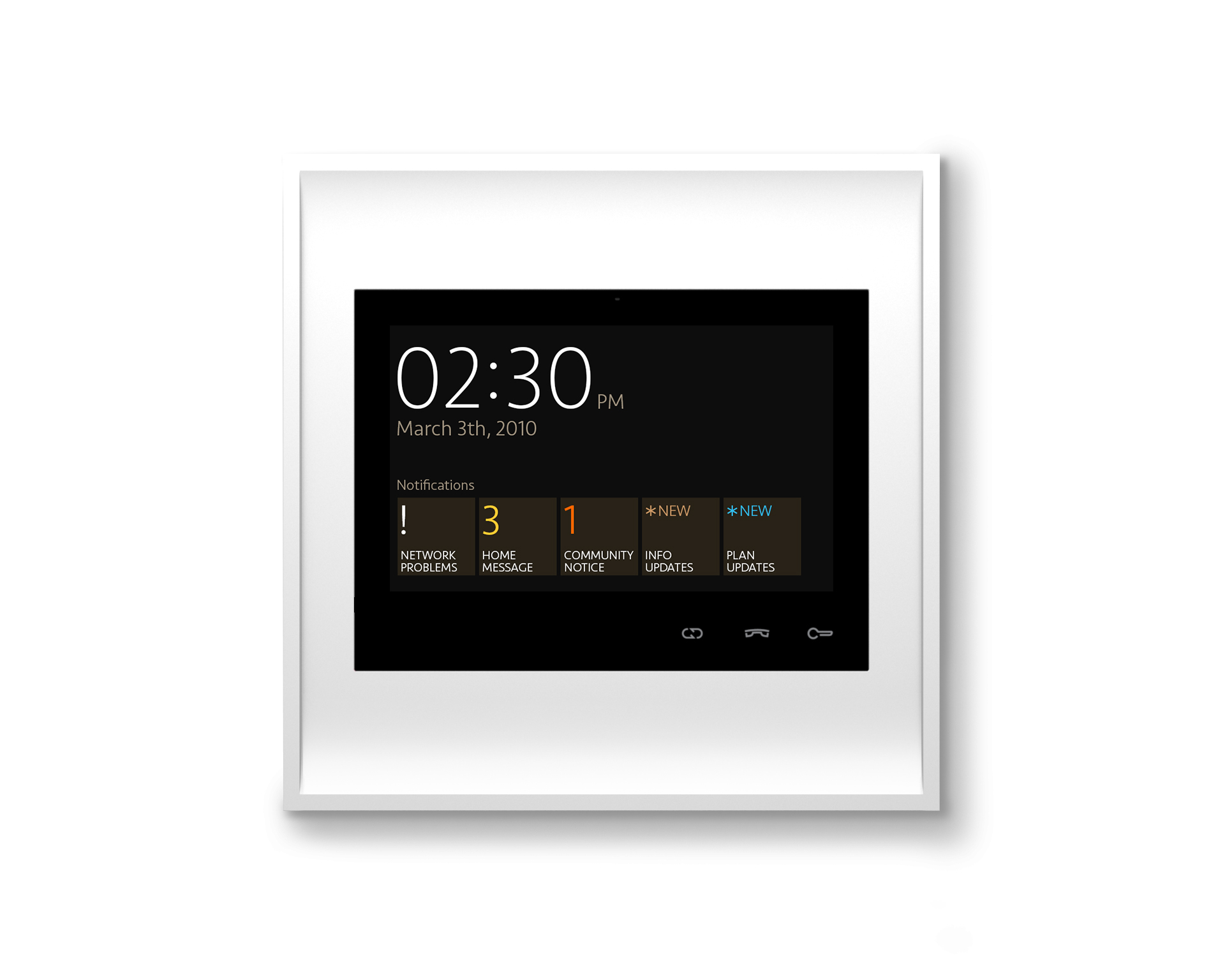 System Tray
Hold the Tray key to pull a full summary of the residence at a glance.
Residents can assess the whole condition of their homes from one page, get detailed reports and take immediate actions.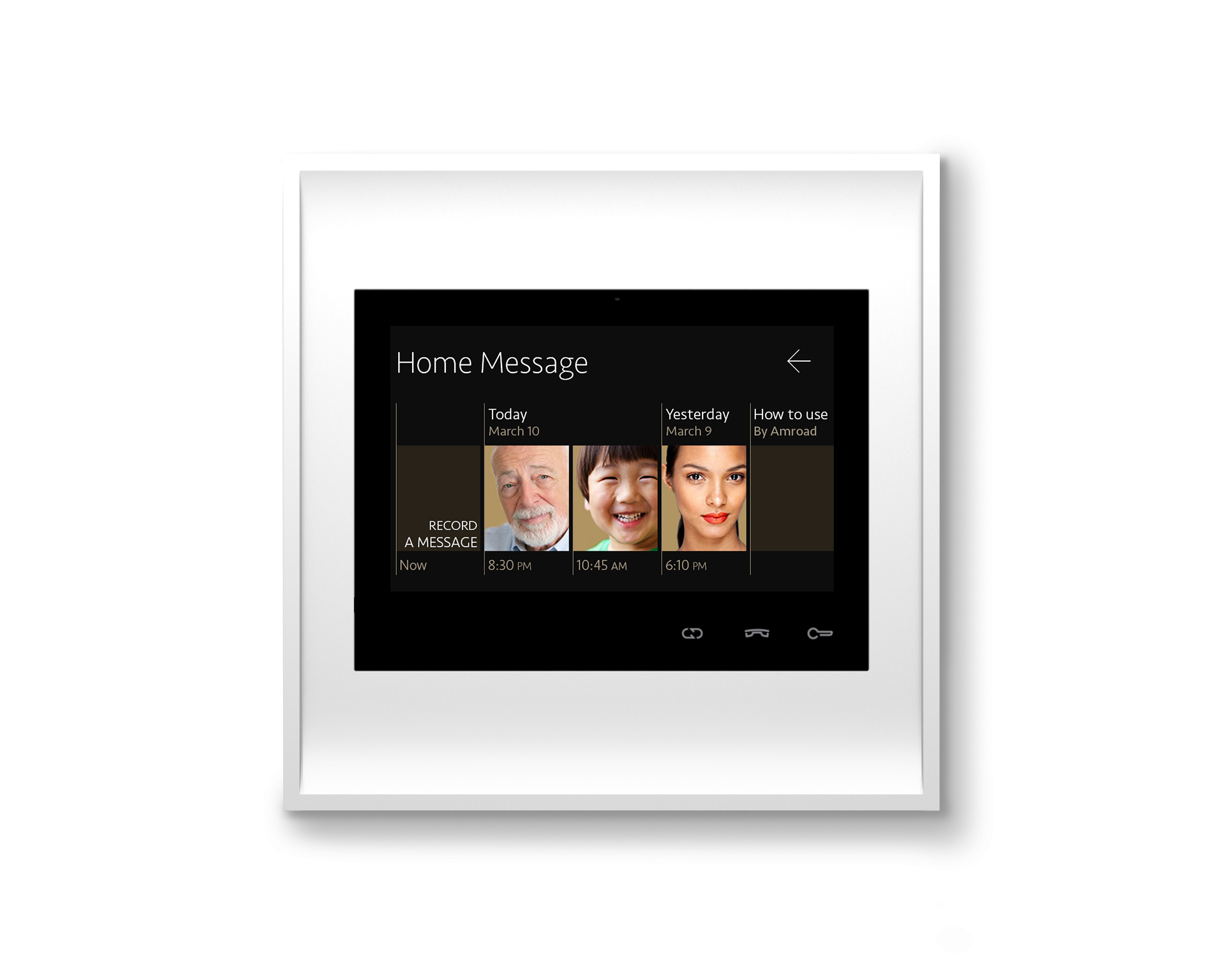 Home Messages
Tenants who want to leave a message to other people living in the house can record a voice clip. Addressees are alerted that one or more home messages are available thanks to a luminous icon and on-screen notifications.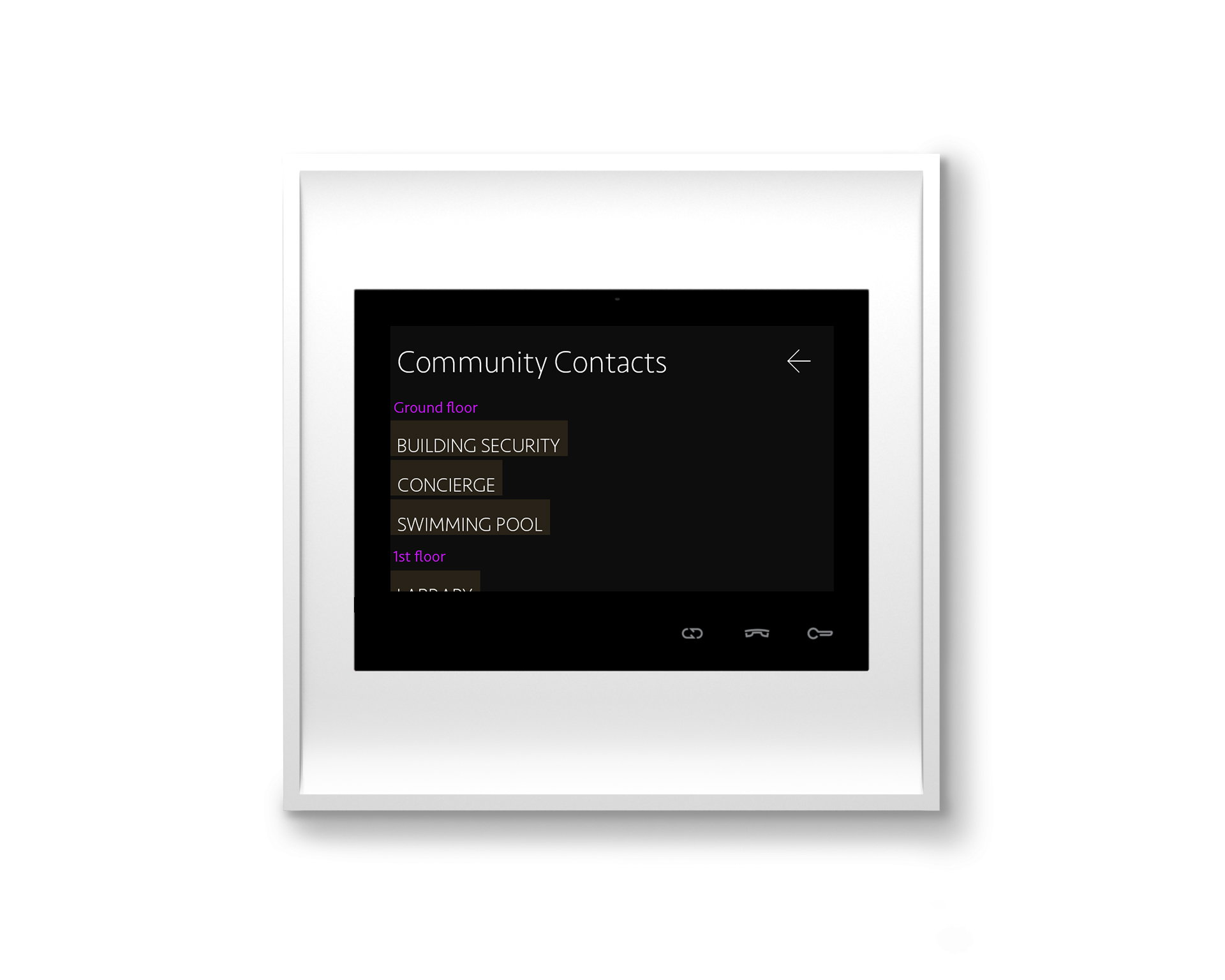 a Contact List of the whole community
The "Contacts" section contains the community phone book, a place for residents to easily find and call each other. This avoids having to get others personal home phone number or going through community management to contact someone.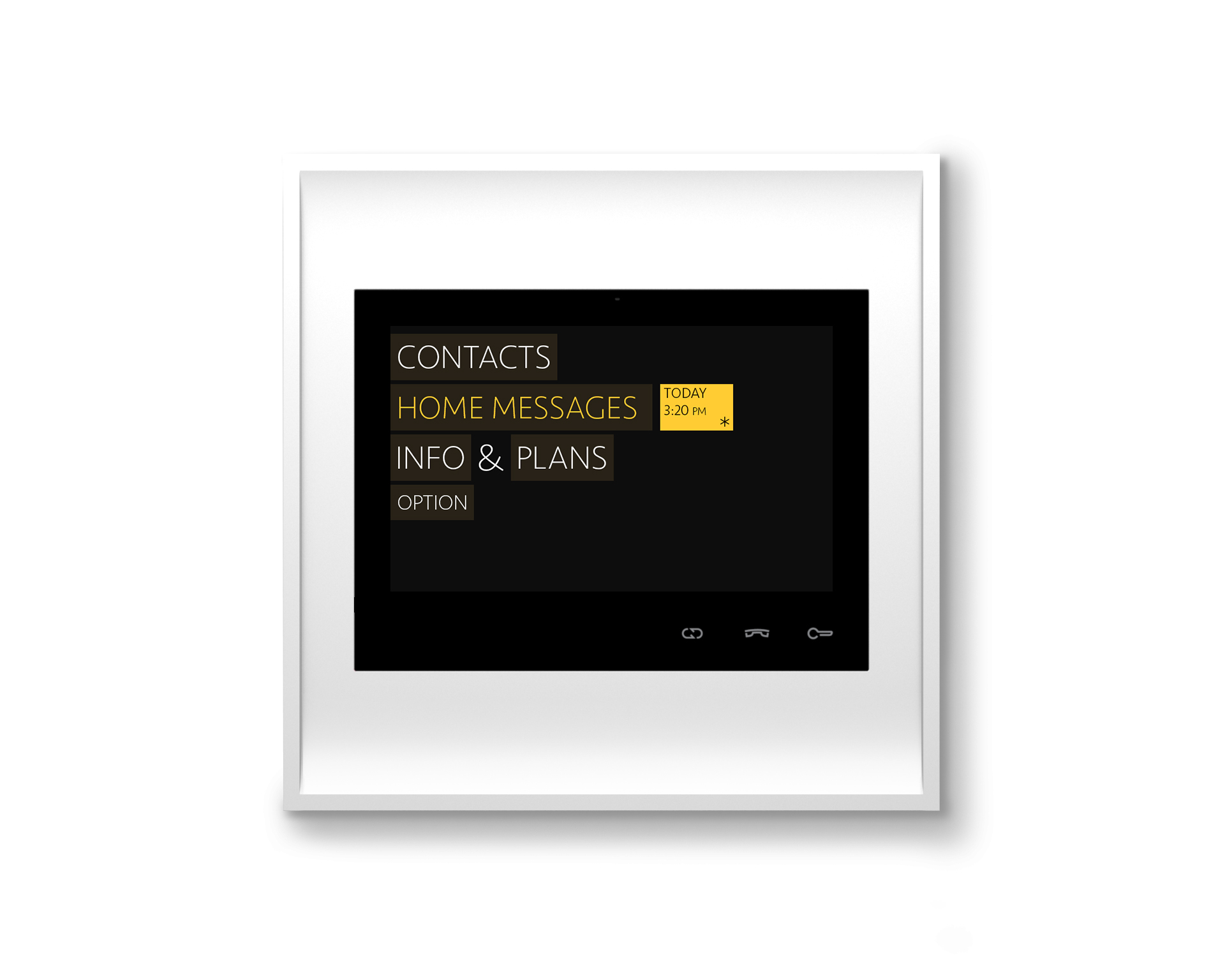 Multi-Language
Amroad P5 comes in English and Traditional Chinese. Tenants can select their preferred language for all settings and text.
The onscreen keyboard is available with full English alphabet and with Chinese input method, hence it provides a familiar and highly accurate input of any text.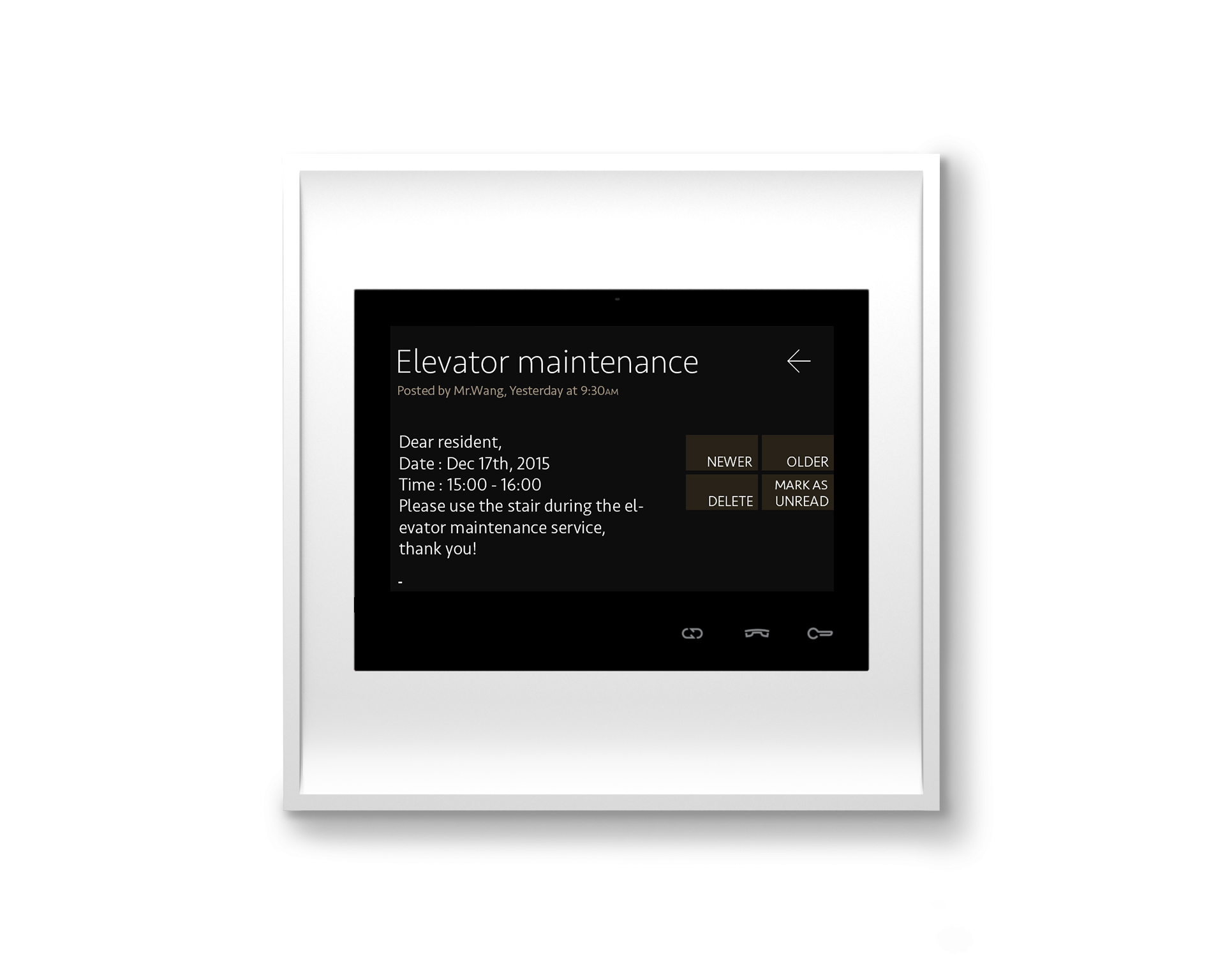 Community Info & Plans
Amroad P5 features two dedicated sections: Community Info and Community Plans.
Bulletin boards, community regulations and waste collection plans are available directly on the device. Community managers don't need to print and deliver such information into letter boxes anymore.