1
touch screen
Amroad P5′s 5 inch touch screen allows for easy navigation from one feature to another.
---
2
Large and Clear Formats
Extra-large texts for easy reading and operating
---
3
TRAY KEY
Hold the Tray key to pull a full summary of the residence at a glance.
Assess the whole condition of the residence from one page.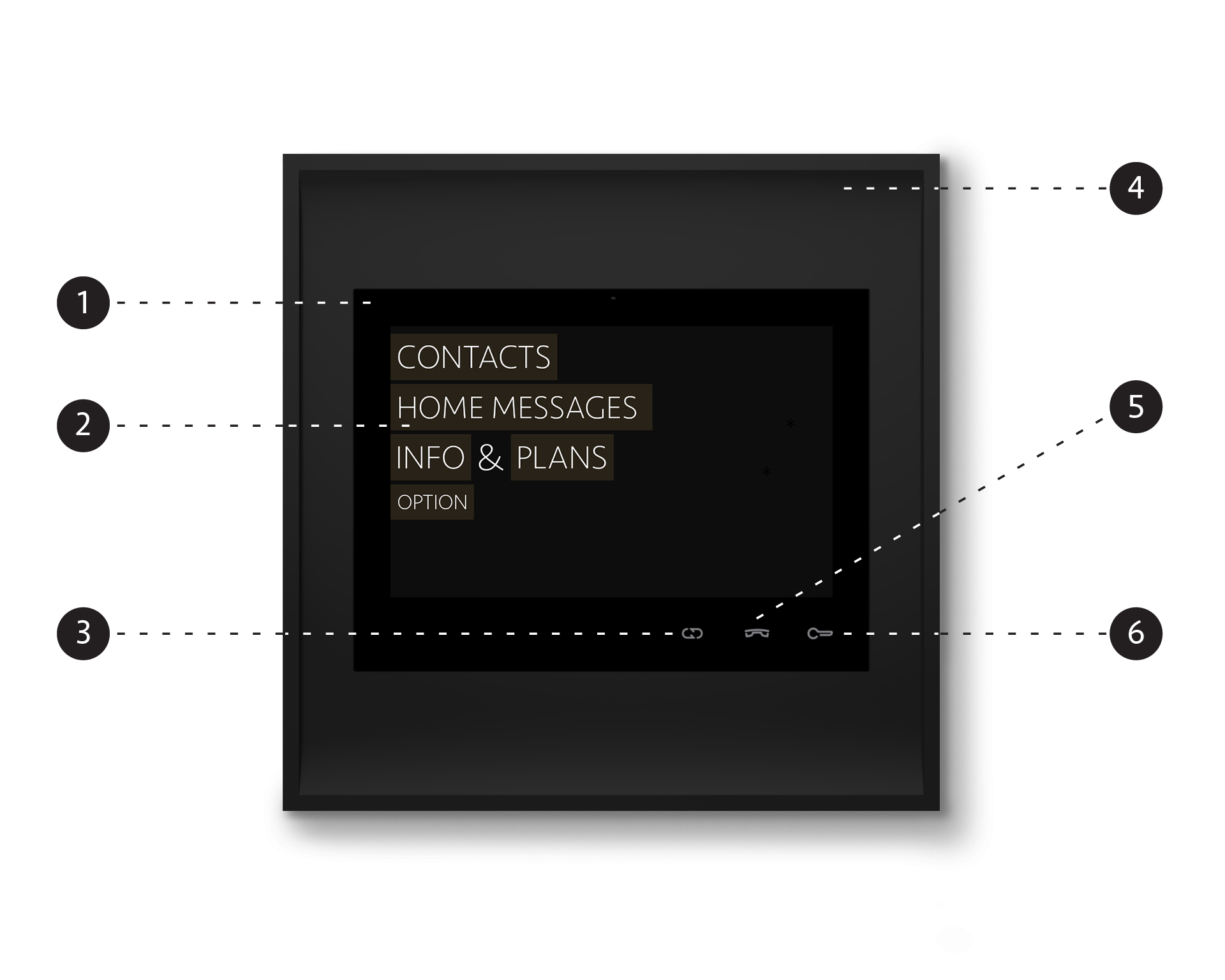 4
Replaceable cover panel
This flush-mounted device features a replaceable cover panel that hides fasteners.
---
5
TALK KEY
Answer an incoming call by hitting the Talk Key.
In every moment, press the Talk Key for a list of quick contacts.
---
6
Open Key
While in a call, quickly open the door by hitting the Open Key.
---
7
Dual Speaker
dual-speaker for loud yet clear ringer and ringtone
---
8
NOTIFICATION ICON
Backlit notification icon triggers when unread messages are present.
---
9
ETHERNET RJ45 CONNECTOR
for data and PoE power supply
10
Back-Lit Indicators
Amroad P5 has several back-lit indicators to make easier to see buttons and specific areas during night use. Indicators with incoming calls or when the device is in use in dimly lit areas.
---
11
built in i/o controller
and power connector
3 digital inputs and 1 digital output
12V DC – 2A Input / 5V DC – 20mA Output.
---
12
Microphone