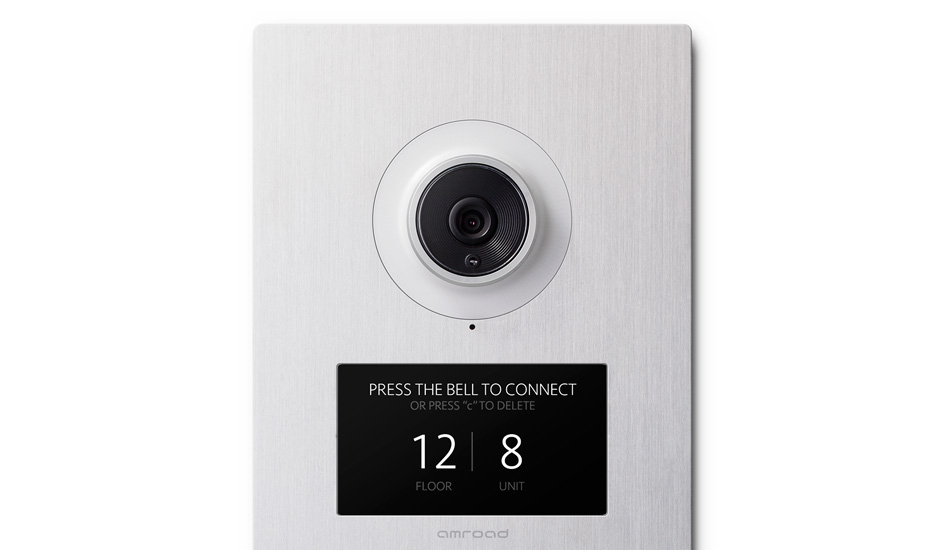 Practical
Lighting
The backlit keypad and "bell" button ensure optimal usability at night.
The circular light around the camera aids tenants in identifying who is calling.
In addition, the large color Blanview LCD screen ensures perfect legibility even under direct sunlight.
Flush Mount
Without Screws
Amroad XL is flush-mounted to the wall thanks to a hidden mechanism. The resulting look is cleaner because there are no visible screws.
The device is harder to temper with because only a special tool can lock and unlock it.
RFID Reader
For Keyless Access
At Amroad, we think that security must not compromise convenience: access control cannot be an obstacle for people. This is why Amroad XL allows residents to enter their home with a quick scan of an RFID card without troublesome keys.
Direct Connection
With Lobby Staff
It is now possible to directly connect with porter services (or building security) by simply pressing the "bell" button: an essential function for delivery services, guests and tenants not carrying an access card.