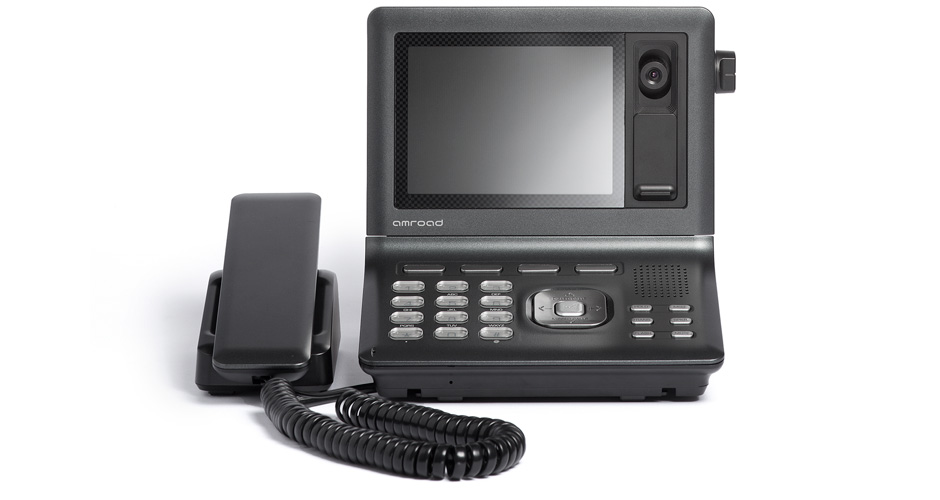 Equipped with an orientable camera, LCD color screen and receiver, Amroad VP is a video door phone that represents a convenient desktop solution for every type of residence: from communities to independent houses from home offices to shared areas of condominiums.
Amroad VP:
All-In-One
Home Station
Based on the traditional phone design, Amroad VP combines a video phone for entry stations while doubling as an SIP phone that makes and receives regular calls.
As a video door phone, Amroad VP allows users to check the identity of those seeking admittance both visually and verbally.