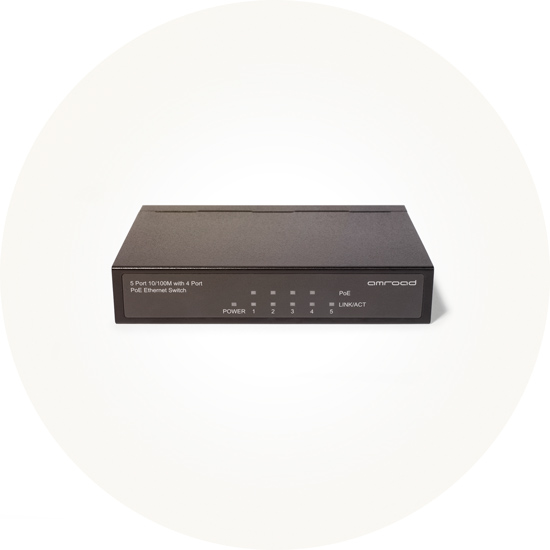 Amroad POES6530 is a PoE (Power Over Ethernet) switch designed to connect up to 4 devices to the home network.
It is an economical product that makes deployment, management and maintenance of an home network quicker, more convenient, more reliable.
The absence of fans and its compact form-factor make this switch ideal for deployment in apartments and small houses.
A Compact, Noiseless
POE Switch
For Apartments

Amroad POES6530 features a small form factor that allows to reduce the space taken into wall enclosures and by wall enclosures.
Amroad POES6530 is a fanless switch that operates in total silence avoiding to disturb tenants also in the smallest studio apartments.