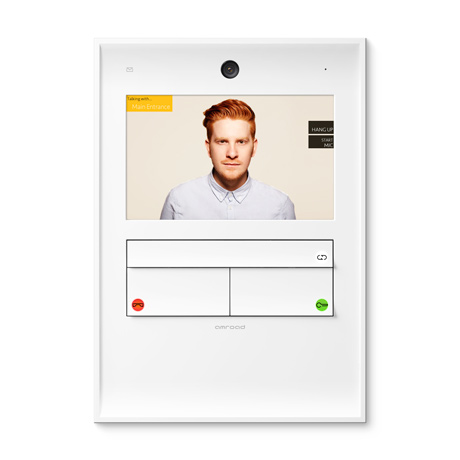 Entryphone
with Call Preview
Amroad P9 can be programmed to open doors, gates, and entrances, through controlled locks. From the convenience of the residence, tenants can give access permissions to home and community.
The Call Preview function displays a live video feed of a guest as soon as he presses the doorbell button. Without picking up, residents can immediately open the door or ignore the caller without him knowing.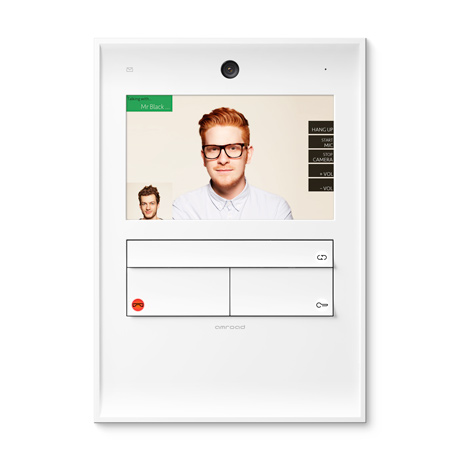 Video Communication
with community members & neighbors
Color camera along with hidden microphone and speakers turns Amroad P9 into a video phone able to make video and audio calls with community members and neighbors.
The "Contacts" section in the Amroad P9 contains the community phone book, a place for residents to easily find and call each other. This avoids having to get others personal home phone number or going through community management to contact someone.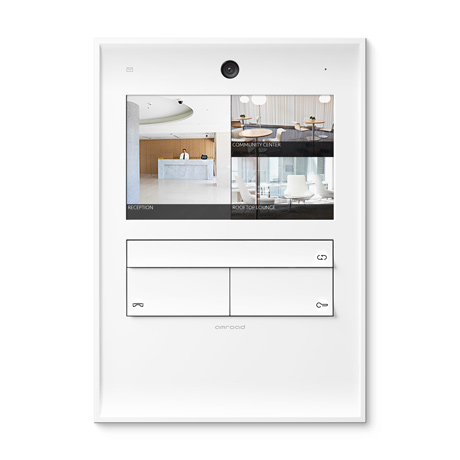 Quick Contact List
Press the Talk Key for a visual list of the most relevant contacts.
This function offers quick visual access to lobby, friends and public places without going through menus and long phonebooks.
System Tray
Hold the Tray key to pull a full summary of the residence at a glance.
Residents can assess the whole condition of their homes from one page, get detailed reports and take immediate actions.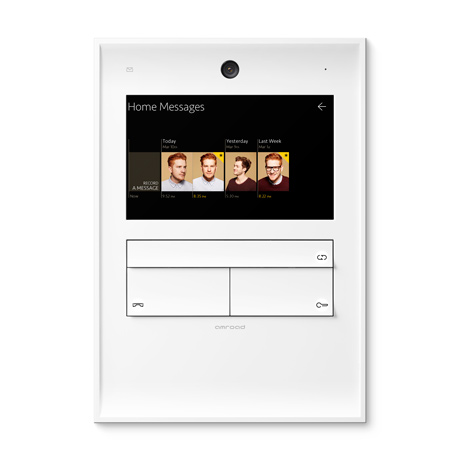 Home Messages:
recording video notes for family members
Tenants who want to leave a message to other people living in the house can record a video clip. Addressees are alerted that one or more home messages are available thanks to a luminous icon and on-screen notifications.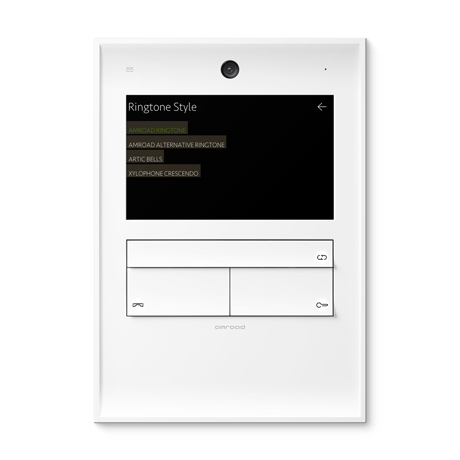 Call Differentiation
for Door Connections and Community Calls
With Amroad P9, it is possible to assign different sounds to calls coming from neighbors and to entrance requests coming from door stations. A variety of custom ringers and ringtones can be uploaded allowing users to choose their favorite.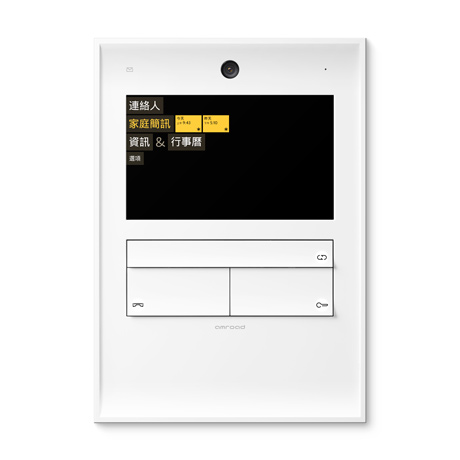 Multi-Language
Amroad P9 comes in English and Traditional Chinese. Tenants can select their preferred language for all settings and text.
The onscreen keyboard is available with full English alphabet and with Chinese input method, hence it provides a familiar and highly accurate input of any text.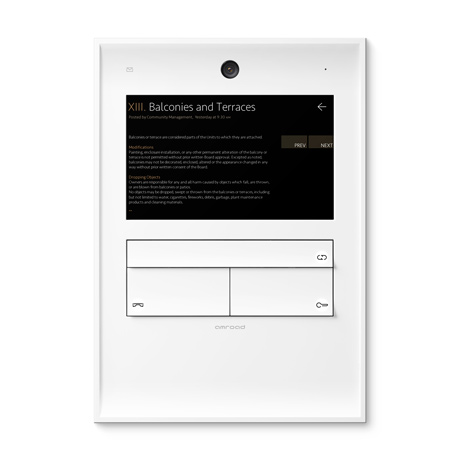 Community Info & Plans
Amroad P9 features two dedicated sections: Community Info and Community Plans.
Bulletin boards, community regulations and garbage collection plans are available directly on the device, neatly organized and beautifully presented. Community Managers don't need to print and deliver such information into physical mailboxes anymore, nothing will be lost, nothing will be forgotten.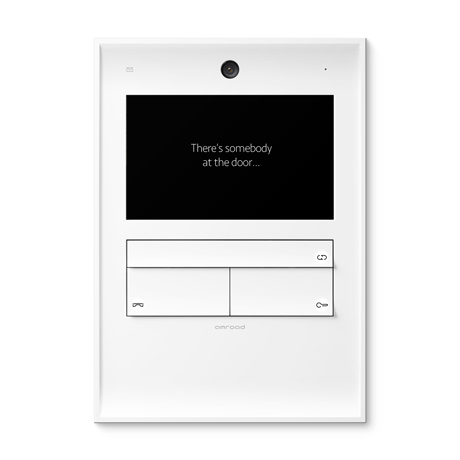 Connecting End Devices
Amroad P9 can be connected to Amroad I/O Controller in order to receive and send I/O signals. Regular wall switches can be used to ring the bell without the need of additional SIP devices. One or more push buttons can be used to start a medical emergency request from any place inside the house.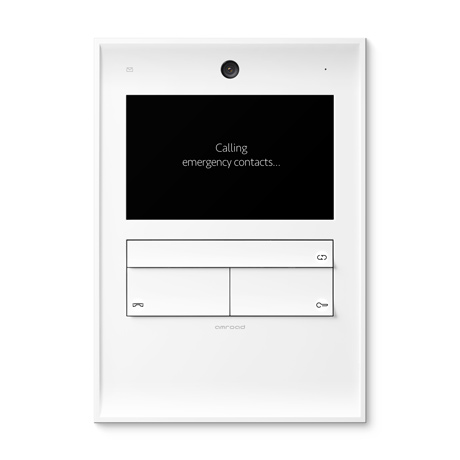 Medical Emergency Alarm
When emergency buttons are pressed, the Medical Emergency Alarm delivers recorded message to user-defined contacts. This approach allows residents to contact only trusted people who hold the keys of their house and are aware their medical condition.
Tenants with specific health concerns can get help from qualified emergency services, trained relatives, closest neighbors or the concierge.