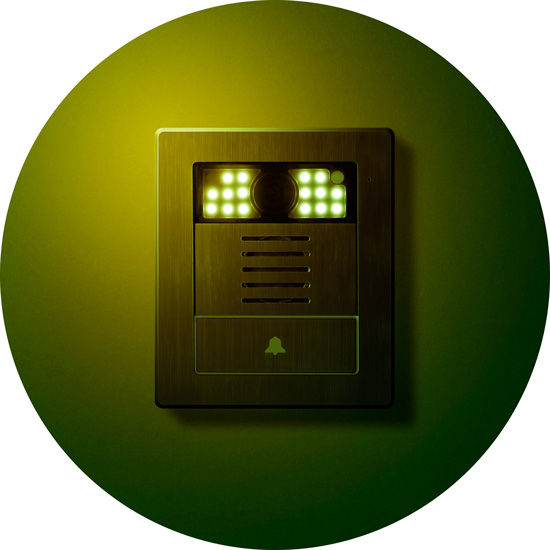 Lighted Camera – Backlit Button
Amroad DP32-Series has a wide-angle color camera flanked by 16 LED light for night use and dim locations. The backlit bell button lights up in every sistuation.
Compact Design
Amroad DP32-Series is the smallest of Amroad's surfaced mounted door phones. Its petite stature measures only 100 by 115 mm and does not distract the eye. The ideal compact design in addition to an easy surface mounting allows Amroad DP32-Series to go perfectly within community spaces.
diecast aluminum mono-block
The mono-block architecture makes Amroad DP32-Series incredibly robust and tough. The aluminum diecasting confers substantial solidity and durability while the subsequent CNC machining provides excellent precision and finishing.