Optional Flush-Mounting Kit
For a cleaner look, Amroad DP101 also can be flush-mounted to the wall surface. When ordering please indicate the optional Flush Mounting Kit for Amroad DP101 (Product NO. DPAS9130).
---
Surface Mounted
As a surface mounted station, installation for the Amroad DP101 requires very little modifications to the existing infrastructures. The process can be completed with minimal costs and time.
Screws are not visible for a streamline design.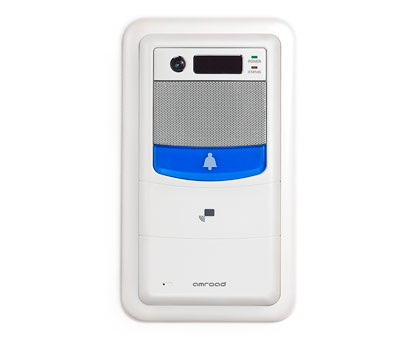 Flush-Mounting Kit
Product NO: DPAS9130
---
Included In The Kit:
1 × Plastic frame
1 × Metal wall box
4 × Screws
---
Plastic Frame
W 150 × H 260 × D 24 mm
(protruding 8 mm when mounted)
Wall box:
W 128 × H 238 × D 50 mm