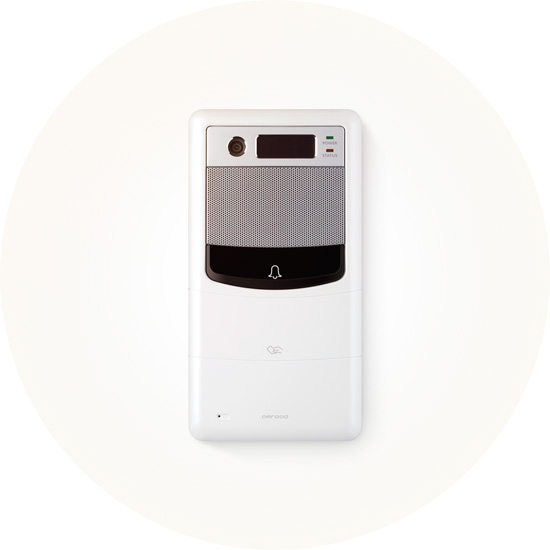 Amroad DP101 is a surface-mount door station featuring audio-video communication and RFID reader that doesn't not come with a hefty price. The new black button along with other improvements, enhance Amroad DP101's neutral style making it suitable for a number of applications and contexts.
* Available starting January 2015
An Uncomplicated
Door Station
For Public Spaces
Amroad DP101 is an economical solution for large projects that contain many door stations in public areas such as parking lots.
When guests arrive they will instinctively press the prominent blue "bell" button to announce themselves. Residents will enjoy the benefits of entering with a simple scan of their RFID card.