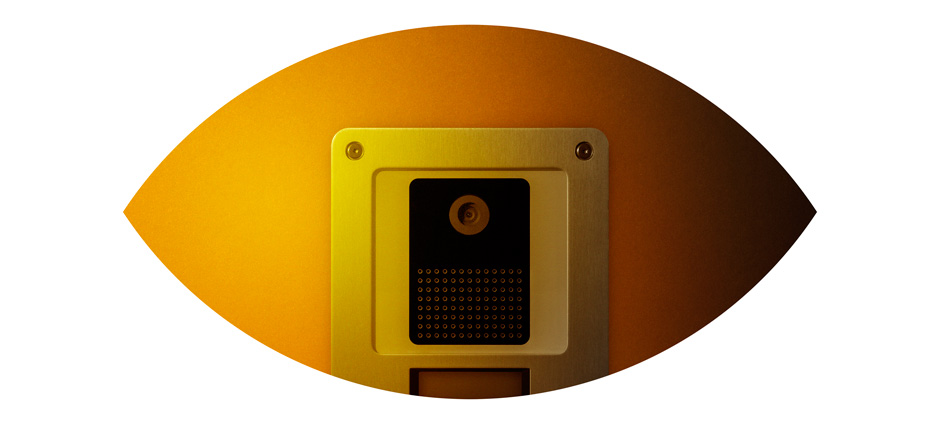 Light Conditions Detection
Amroad DP100's cameras sense changes in light conditions. At night, during a visitor call, infrared lights activate to enhance video clarity.
Guests can easily dial different unit codes of residents they are seeking to start a video phone call with the help of backlit keys.
Access control:
a resident-inspired RFID zone
The intuitive layout of the Amroad DP100 is designed for communities that use RFID technologies as the main method of entry. The RFID scanning zone is clearly defined as a large surface at the base of the station allowing for tenants to quickly scan their tags and gain entry.
Flush-mounted
with security screws

Amroad DP100 lays flush to the wall with no protruding wall box or mounting hardware showing.
The 4 security screws make it difficult to remove the panel but very quick to mount.