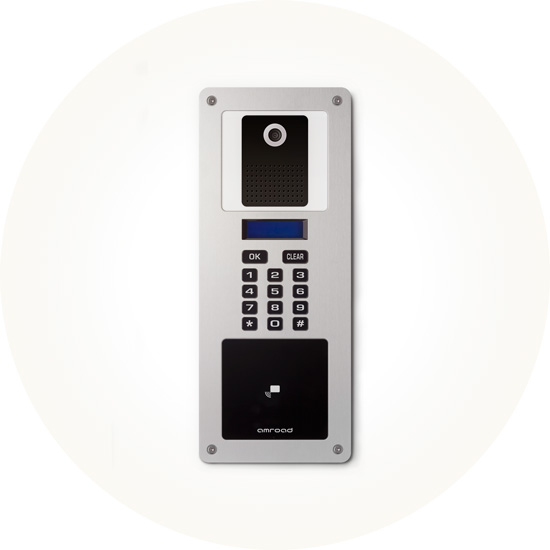 Amroad DP100 is a flush mounted audio-video entrance station that combines sturdiness and affordability. Equipped with color camera, RFID reader and numerical keypad, Amroad DP100 is an ideal entry level device for SIP-based systems at every entrance around buildings and communities.
Amroad DP100:
an Essential
Entrance Station
The ideal placement for the Amroad DP100 are locations where people frequently transit such as gates, major entrances, and covered car parks.
Amroad DP100 greatly reduces the duplication of keys and provides community management staff, maintenance personnel and residents 24 hour access to community facilities.